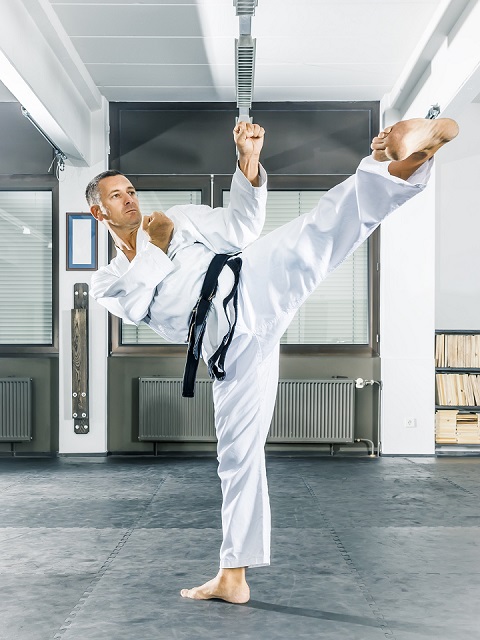 LEARNING MARTIAL ARTS AS AN ADULT
Posted: December 06, 2015
Many adults struggle to find a good exercise regimen that really fits their personality and desires. You can know the importance of staying active and still have a hard time following the advice. If this describes you, we at Karate Atlanta have a solution: martial arts classes for adults. Taking one of these classes will allow you to stay fit and healthy, gain new skills, work on your discipline, and meet some new people.
Stay Fit and Healthy
It is hard not to be in shape when you are put through training multiple times a week. We have karate classes for adults in Marietta that move faster than those for children. We are also sensitive to certain needs or weaknesses you may have, and we are happy to work with these conditions. Kicking, bending, punching, stretching, and constantly moving will help you to not only shed unwelcome pounds, but gain some very welcome muscle as well.
Gain New Skills
There are not a lot of new skills you can learn from running around a track multiple times. Martial arts classes are designed to help you gain some new skills as you work off those calories. By the end of your course, you should have some very important self-defense skills, which makes these courses a really good investment.
Work On Discipline
One of the basic tenets of karate is self-discipline. As you learn to punch and kick, you will also be learning how to have full mastery of your body. You will learn techniques to push past that voice in your head telling you certain things are impossible. You will learn how to have more commitment to the goals you set. Many adults who have taken these courses have said that the discipline techniques alone have helped them to gain new success in their professional fields.
Meet New Friends
If you are a social person, then adult karate classes really are a good option for you. You will get all of the health benefits you need while getting the chance to meet new people and socialize. This is a fun experience to share with people, and these classes will give you a good chance to do just that.
We love seeing lives change, and we wish more adults were aware of the many benefits that come from participation in adult classes. If you are looking for a good way to change up your exercise routine, our adult classes are the way to go.